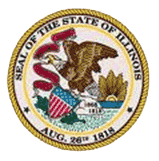 Benefit Access Program
Effective July 1, 2012, Illinois Cares Rx was terminated and the Circuit Breaker Property Tax Relief Grant was eliminated due to the lack of funding. The Benefit Access Program offers:
Seniors - Free Transit Rides
Persons with Disabilities - Free Transit Ride
Secretary of State License Plate Discount
To qualify for the Benefit Access Program you must submit an online application.
Paper applications are not available.
To complete a Benefit Access Application click here: Benefit Access Program Online Application
If you have questions or would like to locate a Senior Health Assistance Program (SHAP) site near you for assistance, contact the Senior HelpLine at 800-252-8966, 1-888-206-1327 (TTY).
For more about the Il Department of Aging, visit them at: http://www.state.il.us/aging/