Welcome to Washington Township
Located in Will County, Illinois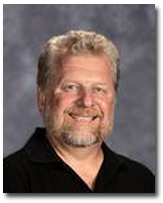 Supervisor Mike Stanula
Welcome to the Washington Township Website, this is one of the many informational services that our township is proud to provide you with. I would like you to take this opportunity to browse through our website and become familiar with the programs and services that we as a township offer.
Township Government is the truest form of a governing body that is "for the people, by the people". We are able to make an impact on our resident's lives because we are small and accessible. It allows us as a governing body the ability to go out, identify the needs of our township and in-turn deliver a solution, or work with other governing bodies to deliver a solution. We support solutions that benefit both our present and future township residents.
Trustees: Paul Goldrick, Tracy Heldt, Mark Herlitz, George Obradovich
----------------------------------------------------------------------
Washington Township has partnered with "Senior Services of Will County"! Click HERE to learn more!
----------------------------------------------------------------------
2021 Washington Township Officials Election Info
Nominating petitions for all Washington Township elected officials are now available. The four-year terms for the Washington Township Supervisor, Clerk, Assessor, Trustees (4), Highway Commissioner and Community Building Board of Managers (3) will be voted upon during the Consolidated Election of 2021 to be held on Tuesday, April 6, 2021. Anyone wishing to receive and / or file a nominating petition may contact Joseph Burgess, Washington Township Clerk at (708) 946-2026 or visit the Washington Township Center from Monday through Friday, from 9 a.m. to 3 p.m. The first day a nominating petition can be circulated is September 22, 2020. Additional information can be obtained by calling the Will County Clerk's Office OR the State Board of Elections or by visiting their website at www.elections.il.gov.